How to Create a Digital Presence
A digital presence isn't just creating a Website and printing its link on your visiting card. 
A digital presence involves everything from getting customers to visit you for their requirements merely from your Web presence to creating a platform where you can air your views.
From getting your books published to creating your videos; from making your social media presence fruitful to promoting your brand digitally - we have helped individuals and organizations get the most out of their investment and in most cases, pleasantly more than they had expected
AirAlert provides hourly updates about air pollution in key cities in India. AirAlert allows you to track air pollution in your city and take informed actions to avoid airborne pollution that may impact your quality of life or cause severe adverse health effects. Designed for intuitive use, AirAlert rates urban air quality in accordance to the Air Quality Index on a scale of 0 (good) to 500 (hazardous).
The air quality data of 39 locations across 23 cities is sourced from Environmental Information System (ENVIS) of the Central Pollution Control Board, India. New cities will be added as and when their data is made available.
Mega Matic is an interactive solution for customers of Mega Freight Movers Ltd to bring along an effective Logistics experience for customers wherein they can 
Place orders

Track vehicle placements.

Monitor and Track the real Time vehicle Status upto Delivery.
Mega Freight is an effective CRM system available through an app
Mega Freight offers you the flexibility to search for available orders and bid for them from wherever you are. It allows you to benefit by bidding for orders across our our Pan India Network and be part of our 45 years of rich experience across the entire spectrum of logistics.
The Goods & Services Tax (GST) - an indirect tax that will replace indirect taxes of the central and state governments throughout India - comes into force on 1 July 2017 and will cover sale, transfer, purchase, barter, lease, or import of goods and/or services.
GST Central - offers a complete 360 degree view of GST and it's implications and also gives you ready tools to figure out GST rates and help you calculate your GST returns
Content and Media Development Services
Creation of content for movies as well as print publications - Movie Production, editing, animation creation and integration. Total solutions from content design, storyboarding and content writing to video creation, editing, publishing and packagingETotal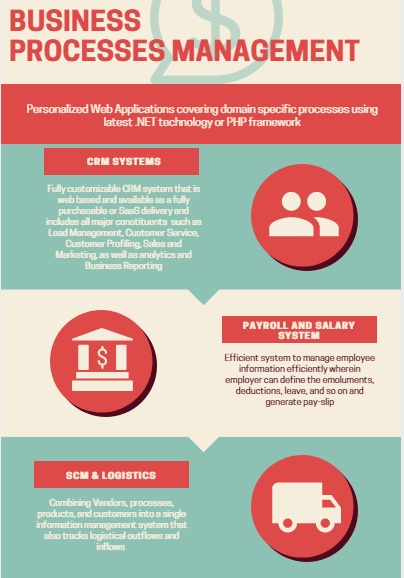 Web Application Development
Total Web Application Development using agile development methodology geared to adhere to requirement traceability, and using function point analysis for effective estimation. 
Development is based on domain modelling and business process accomodation along with  cutting edge technologies and a solutions generation approach.
We have catered to Healthcare, wellness services, Logistics, Finance, Pharmaceuticals, Legal Services domains
Content Development Services
Individual customized publishing solutions for individuals and organizations specifically reference books, training guides, assessment materials, instruction workbooks, and so on.
We also execute  information development,  instructional design, curriculum development, and documentation management projects using specialised models such as Component Display Theory, Bloom's Taxonomy, and Minimalism and using models such as ADDIE, Rapid Prototyping, Transactional Analysis, and Criterion and Performance Based Learning Objectives Formulation